We offer health insurance quotes and the support you need to get the best coverage for your situation.
There are many instances in life where we miss out on opportunities for no other reason than we are too apprehensive to learn more about them. We sit back, worried about an imagined outcome, and we freeze in place, so to speak. At McCall Insurance Services, we don't want that to happen to you when it comes to getting the health insurance that you need for you, your family, or your business. Don't run the risk of a major medical expense derailing your financial plans when it might surprise you how affordable it can be to have medical insurance in place.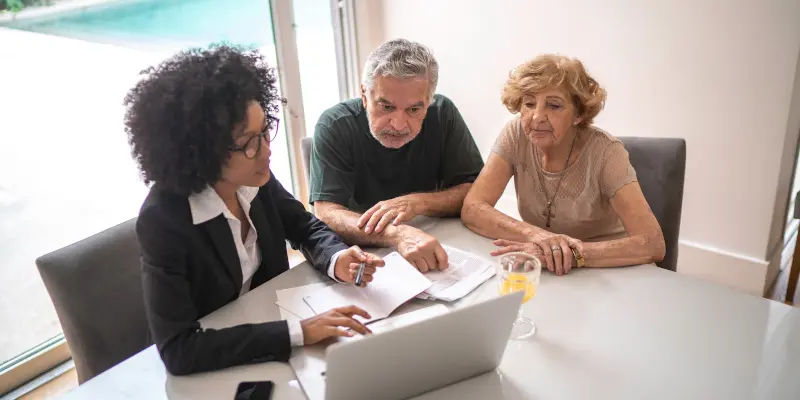 We offer health insurance quotes to those in the Clemmons, North Carolina area who need to know what it would cost and the various options available. With over 60 years of family experience from father and son combined, our insurance agency can help you obtain the right individual or group coverage for your situation. Whether you are looking for low-cost medical insurance, short-term medical insurance, long-term care insurance, supplemental insurance, or any of the other health insurance plans we have to offer, you can be confident you will fully understand what you are getting. We will explain all of the costs, including the monthly premium and potential out-of-pocket.
We deliver more than just health insurance quotes. We are here to answer all your questions and get to know your objectives so we can match you with the best solution for your health insurance needs. If you would like to learn more about life, health, accident, supplements, employer group plans, or something else, give us a call today to get started.
At McCall Insurance Services, we have been providing health and life insurance from our offices in Clemmons, North Carolina from the mountains to the sea since 1983.
Mon 08:30 AM - 06:00 PM
Tue 08:30 AM - 06:00 PM
Wed 08:30 AM - 06:00 PM
Thur 08:30 AM - 06:00 PM
Fri 08:30 AM - 06:00 PM