We can walk you through the sea of choices for medical insurance.
When you are employed at a company that offers group health insurance, you are limited to the insurance provider they have chosen. You might have 2 or 3 options for health insurance coverage and perhaps some additional coverages to choose from. On the other hand, when you are looking for medical insurance as a self-employed individual or because your employer doesn't offer group coverage, you'll quickly find that there is a sea of choices, and it can get rather confusing.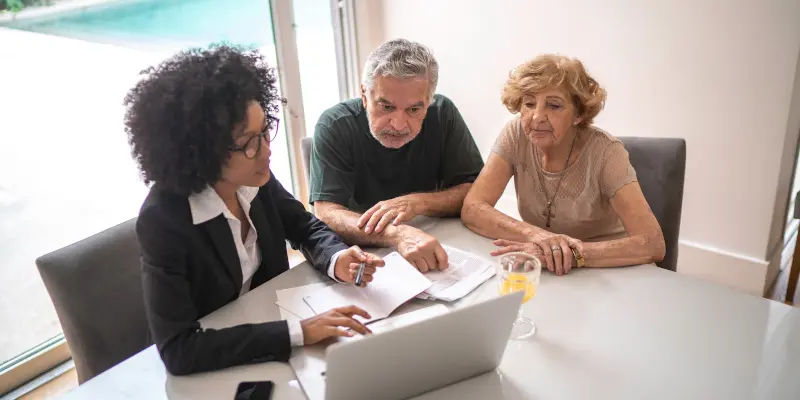 That is where we come in at McCall Insurance Services. We have been serving the Clemmons, North Carolina community's insurance needs since 1983, so we know a thing or two about matching a family with the right coverage for their needs. We take the time to understand what your risk tolerance and budget are so that we can recommend a medical insurance policy that makes sense. We work with a variety of respected health insurance carriers, which puts us in the position to shop the market for what will be best for you.
We also take the time to address all of your questions so you fully understand the coverage you will ultimately choose. We service what we sell, as well, so if you have questions that come up after your health insurance is in place, don't hesitate to contact us. We can also help you with other types of insurance coverages, including cancer insurance, ambulance insurance, critical illness insurance, home health care insurance, hospital indemnity insurance, long-term care insurance, and disability insurance. Reach out today to get a quote for medical insurance or to get answers to any questions that you might have.
At McCall Insurance Services, we have been providing health and life insurance from our offices in Clemmons, North Carolina from the mountains to the sea since 1983.
Mon 08:30 AM - 06:00 PM
Tue 08:30 AM - 06:00 PM
Wed 08:30 AM - 06:00 PM
Thur 08:30 AM - 06:00 PM
Fri 08:30 AM - 06:00 PM