WTOB Home of The Good Guys!
We're on the air at 980 AM and 96.3 FM!
Our Favorite Music is on the Air on WTOB and so is McCall Insurance Services!
Tune in Every TUESDAY NIGHT for the 70's at 6pm with Dave!!!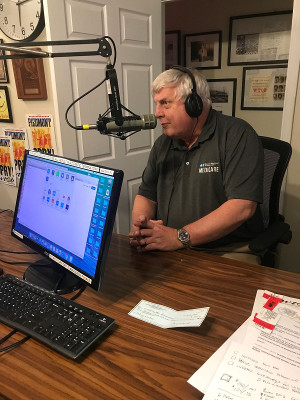 On WTOB, you'll hear all your favorite Good Guys along with David McCall on the air and online! On Tuesday nights, get ready to dive in for some deep, deep cuts from our own Dave McCall as he co-hosts live from the WTOB Trade Street studio with The Good Guys! WTOB's format is "classic hits", emulating the way the station sounded in the 1960's and 1970's with original jingles from the era. The music brings back memories. The Good Guys stream in stereo at http://www.wtob980.com/listen-live/ so you can listen on your laptop, cellphone, or portable device.
Listen to McCall Insurance Services on WTOB
Thanks to all of our loyal listeners who continue to Stay Tuned!!!