Protect what matters most with the right life insurance policy.
Your family is the most important asset in your life. Our life insurance solutions at McCall Insurance Services help you continually put your family at the forefront of everything you do.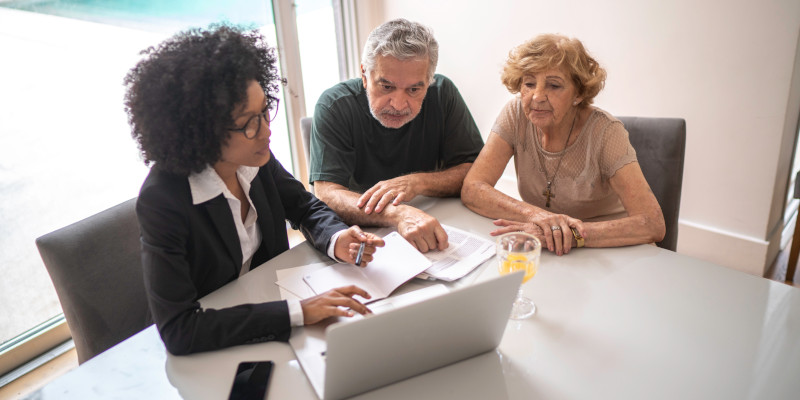 Making sure you protect your loved ones is always important, no matter how your goals, dreams, and financial needs change over time. Enjoy those everyday moments now knowing your family's financial future is protected with life insurance.
Upon your death, life insurance provides tax-free income to your beneficiaries. The funds can help with your family's living expenses, like mortgage payments, as well as education expenses, the cost of your funeral, and more. We offer many types of life insurance to help you find the right fit for your needs and your family:
Term—An affordable choice, term life insurance provides coverage for a pre-specified period of time.
Whole—With whole life insurance, you receive guaranteed protection for your entire lifetime and fixed cash value growth.
Universal—Universal life insurance provides protection for your entire life while giving you the flexibility to change your death benefit or premium amounts.
From the Mountains to the Sea Since 1983
Long-term Care—This form of life insurance can cover the cost of receiving medical care at home, protect your assets and savings, and help pay bills health insurance won't cover.
Permanent—You receive coverage for your entire life with permanent life insurance with the potential to accumulate cash value tax-free. You can use this cash value throughout your life for major expenses like college tuition, travel, or supplemental retirement income.
Final Expense—Also referred to as burial insurance, final expense insurance covers the bills your loved ones will face following your death.

One of our insurance professionals at McCall Insurance Services can analyze your needs and determine which type of policy is right for you. Contact us today to set up your consultation in Clemmons, North Carolina.
Similar Services We Offer: